Kitchens
Want to Transform Your Cooking Space with Professional Help from a Kitchen Remodeling Contractor Near Missouri City, TX?
One of our specialties at Lazer Development LLC is quality, cost-effective kitchen renovation. During the project planning and design phase, our interior remodelers will work closely with you to understand your primary objectives for the project and make quality material and furnishing recommendations to match every style and budget. As an experienced contractor and kitchen remodeler, Lazer Development utilizes a strategic network of suppliers and manufacturers to offer our clients remarkable selection and customization options.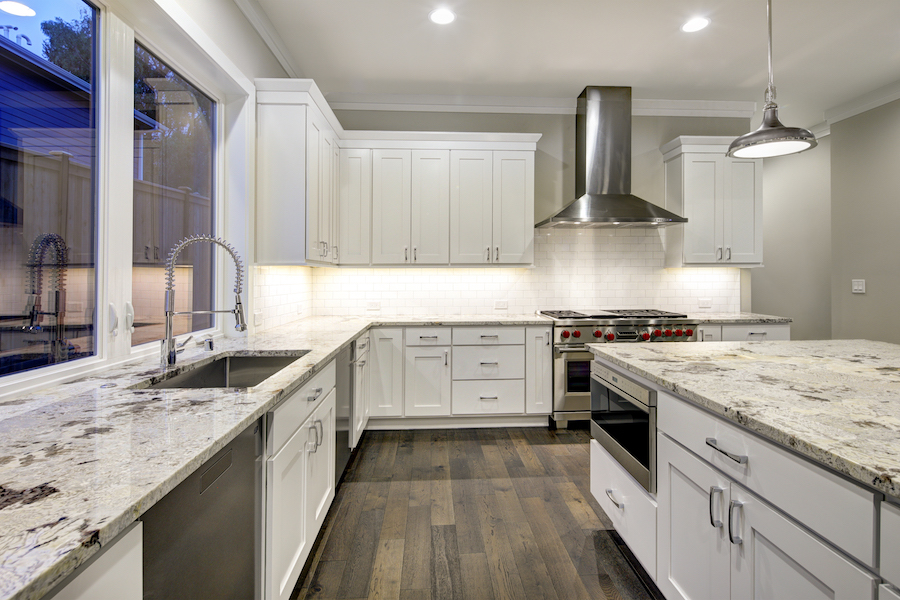 Expansive Kitchen Remodeling Services
The kitchen possibilities are endless when you hire the experts at Lazer Development for your next kitchen renovation.
Lazer Development can provide a vast scope of interior furnishings for your new kitchen, including stained solid wood cabinetry, granite and marble countertops, stainless steel ovens and built-in microwaves, stainless steel dishwashers and garbage disposals, undermount sinks and backsplashes, and so much more.
Have Questions?
If you're ready to get started on your next remodeling project, we invite you to contact the trusted contractors in Houston by giving us a call today!
281-437-5319