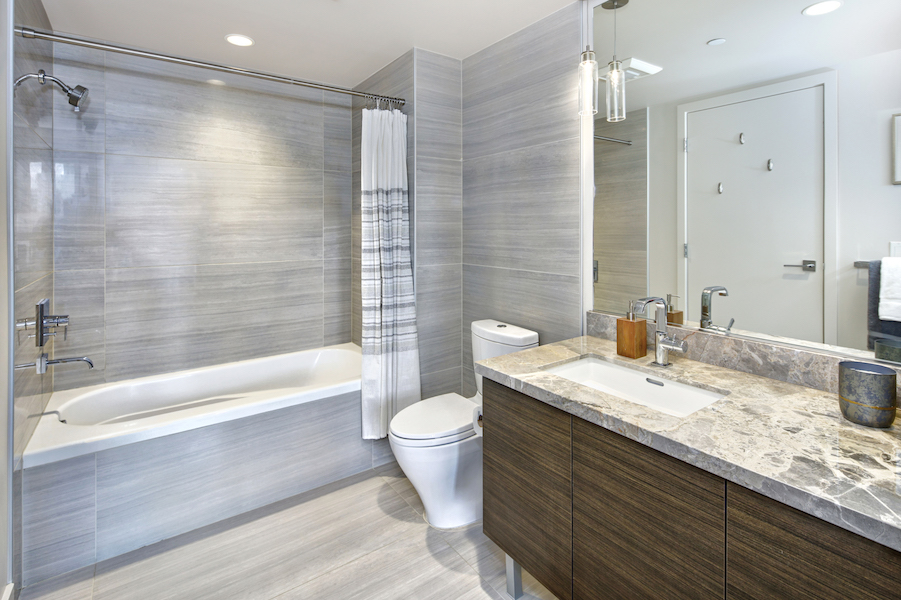 Bathrooms
Seeking an Experienced Bathroom Remodeling Contractor to Handle Your Next Project From Start to Finish Near Missouri City, TX?
Aside from our commitment to craftsmanship, affordability, and customer service, Lazer Development excels at providing our customers with a smooth remodeling experience. Whether you're transforming a residential or a commercial bathroom, you can rely on the professionals at Lazer Development to provide a wide variety of styles and finishes to ensure this private space is functional, comfortable, and feels just right. Our customers regularly come to us to transform standard bathrooms to master suites, resize and upgrade existing shower spaces, add new custom furnishings, and more.
Create Your Dream Bathroom
Extensive selection is also part of our portfolio at Lazer Development, and we proudly offer products and bathroom furnishings from some of America's leading manufacturers.
We can install new faucets in a wide variety of styles and finishes, natural stone tile floors and decorative tile accents, custom stained wood cabinets and related hardware, granite and marble countertops, vanity mirrors, master bathroom showers with benches, shampoo niches, frameless glass enclosures, and so much more.
Have Questions?
If you're ready to get started on your next bathroom remodeling project, we invite you to contact the local Houston experts today!
281-437-5319